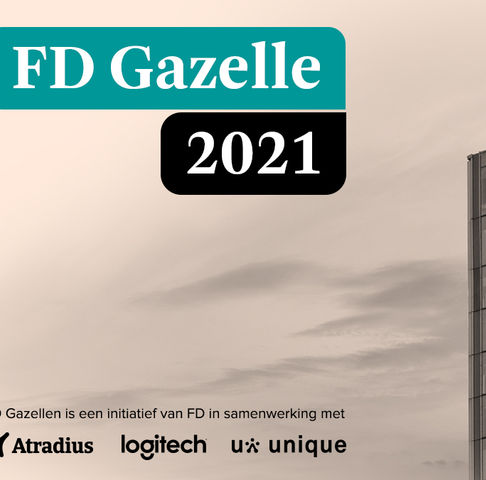 28 Oct 2021
Dataplace is an FD Gazelle 2021 for the seventh year in a row
 Dataplace is an FD Gazelle 2021 for the seventh year in a row.
Newsletter
Stay informed about all developments
The FD Gazellen Awards 2021 will be given for the eighteenth time  to the fastest growing companies in the Netherlands. Criteria include a turnover growth in the previous three years of at least 20%, with a profitable closure of the last year.
Dataplace is one of the 691 fastest growing companies in the Netherlands in the West region and category large for the seventh time in a row a FD Gazelle. At the award ceremony on Thursday November 25 the fastest growers per region will be announced. They will be presented with the gold, silver and bronze FD Gazellen Awards.
We are proud to thank everyone who has made this growth possible.  
News & Press
Would you like to know more about Dataplace?