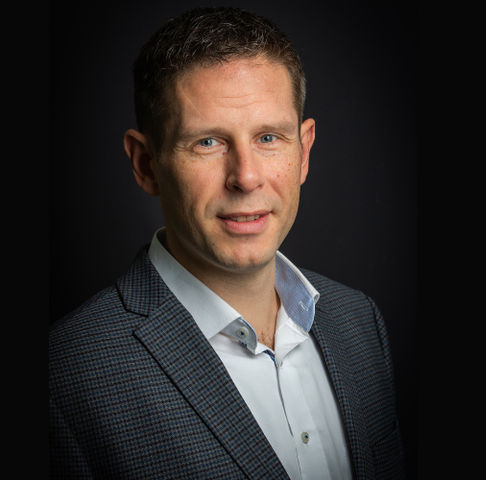 09 Jul 2021
Gerben van der Veen announces his departure from Dataplace
After eleven years, Gerben van der Veen is stepping down as managing director of Dataplace.
newsletter
Stay informed about all developments
After eleven years, Gerben van der Veen is stepping down as managing director of Dataplace. The next few months will be marked by the search for a successor. Van der Veen: "Although Dataplace will of course continue to operate without me, it still feels a bit like my child."
"Saying goodbye I find it such a heavy term," laughs Gerben van der Veen, "I would rather label it as 'making room for the future'. I have been working in this world for 25 years now. What I find very challenging personally is building companies rather than managing them. That has been one of the reasons for passing on the baton. However, quality comes before speed; we are taking all the time we need to appoint a successor. I will train him or her for two more months, and then in the autumn I will be able to leave Dataplace with full confidence."
Over the past 11 years, Dataplace has grown into a major national player in the field of data center services. The company has six data centres spread throughout the Netherlands. Important for Dataplace's growth was the acquisition by the Eurofiber Group in 2016. "I am very proud of the collaboration with Eurofiber and the trust they have had in our team. The strength of our collaboration lies in the clout and synergy. Eurofiber offers a lot of connectivity in the Netherlands via fiber, which gave us opportunities to further expand our virtual network and help end users ensure their connectivity and datacenter needs. I would dare to say that we have made a real impact in the Dutch datacenter world."
How does Van der Veen see the future of Dataplace? "Data centers will always be running, however, colocation alone is not enough. Our customers have different requirements in terms of their digital infrastructure and as a partner you will have to be able to provide multiple services. Think about cloud connects with Google, Amazon or Azure. We really believe in the triangle connectivity, cloud and colocation. We now have a very powerful company with an excellent management team. And although Dataplace naturally continues to operate without me, it still feels a bit like my baby. I think it will be wonderful to have a vacation without an end date and to live in the present instead of the future. As managing director I was always busy planning, looking ahead and realizing our ambitions. What exactly I will be doing, I don't know yet. Although there is a good chance that I will do something in IT, it could also just be that I will do something completely different..."
New phase
"What I will miss the most? I will especially miss the contact with my colleagues, with whom I have been working for years. At the time, I chose to work with 'first time managers' and to invest in coaching and mentoring. That has been intensive, but incredibly fun. I look back with pride at all the achievements we have made as a team. I don't want the company to be dependent on me; that stands in the way of growth. You have to have faith in your people. It is up to my successor to enter a new phase."
News & Press
Would you like to know more about Dataplace?